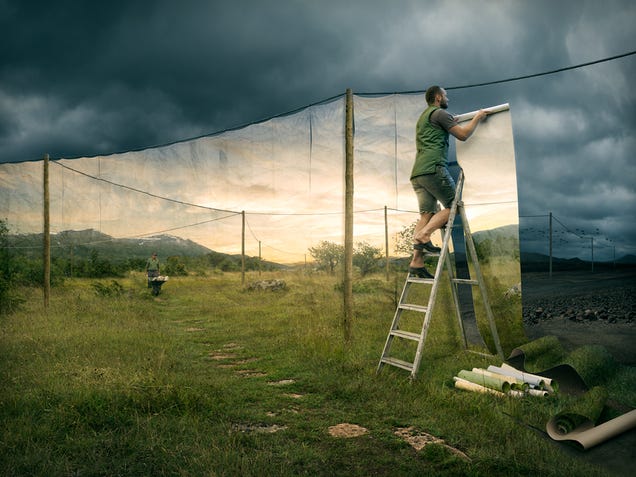 Photographer and retouch artist Erik Johansson produces some remarkable illusions. If you are curious about how his latest image–entitled Landfall–was put together then this video has a lot of the answers as Erik takes us through the process from concept to completion.
Source: sploid.gizmodo.com
Brilliantly surreal Photography and Photoshop retouching. The 'Behind the scenes' video gives a little bit of insight into his process.
Check it out.
^ROB