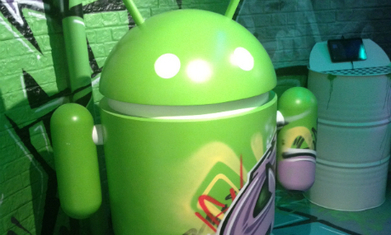 Android is big. Really big. According to research firm Gartner, 79% of all smartphones sold between April and June this year were running Android: 177.9m handsets compared to Apple's 31.9m iPhones.

Another research firm, IDC, estimates that 62.6% of tablets that shipped to retailers between April and June were running Android: 28.2m devices versus 14.6m iPads.

Meanwhile, Google says that more than 1.5m new Android devices are being activated every day, it's nearing 1bn activated in total so far, and that by the end of this year that total will include more than 70m Android tablets.

Big. Yet a lot of apps still come out for Apple's iOS first or even exclusively. Right now, if you own an iOS device, you can play Plants vs. Zombies 2, Clash of Clans and Worms 3, but Android owners can't.
See on www.theguardian.com
Matmi's insight:
A well written article looking into some of the potenital reasons why developers release across iOS first, and Android later (if at all). I think for teams like Matmi, where possible, we look to release across both platforms at the same time, particularly for our brand campaigns. However for small teams there may need to be a lag because of resource. Piracy is another issue though, and Google could really do with figuring out how to protect the IP of the developers who are championing their platform.
At the end of the day, dev teams small or large, are business' and business' need to turn a profit in order to survive. If that profit simply isn't possible because of piracy then it's not a sustainable business model, hence the shift to freemium. But are we seeing a backlash against freemium.
The marketplace is shifting and changing quickly, and I think we'll see different models appear before too long. HTML5 really coming out of its shell maybe?
What do you think? We'd be interested in hearing your opinions.
– @MatmiStew